In metropolitan areas with a dense population, private outdoor spaces come at a premium. Although there may be a large rooftop garden or pool deck, some apartment or condo buildings offer a small balcony for private use. Even without an expansive, lush yard with a deck, a balcony or terrace can still become your outdoor oasis.
Add Charm to Smaller Spaces Without Creating Clutter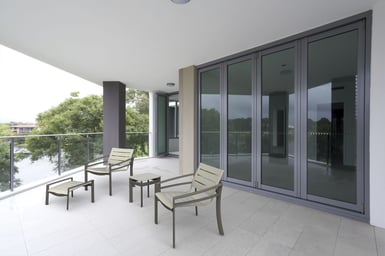 Today, furniture does come in smaller sizes to fit balconies. Chaises, sofas, and dining sets that are designed with a smaller footprint are perfect for these compact spaces. If you plan to entertain on the balcony, you will want a few options for seating. Ottomans or pillows are an easy way to add seating when needed and easy to clear away to save space. Some café-style furniture pieces fold and can be hung on the wall to create space when not needed.
Breakfast at Sunrise or Dinner At Sunset
Take your meal to the balcony and enjoy the view. A simple table covered with a tablecloth makes for a portable, yet intimate, setting for one or two to dine. For breakfast or dinner, a private meal on the balcony means no reservations or formal attire are needed.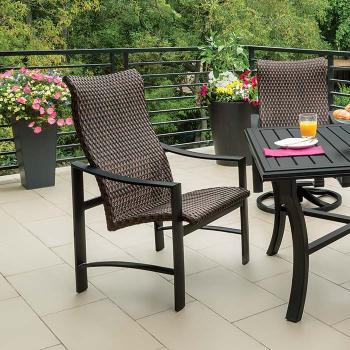 A Second Living Room
A balcony usually sits right outside of a bedroom or living room. Because of its accessibility to your home, why not make it a second living room? Make your balcony a comfortable place to lounge by setting it up like a living room. An indoor/outdoor rug will make the ground softer to walk on, while a woven chair with soft cushions is a great seat to sink into. If you balcony has a ceiling, consider hanging drapes for light control.
Bring Nature Into Your Design
Balconies often carry plants or flowers to bring in nature or as a noise canceller. Pots of flowers or plants or a living wall are great ways to add nature without decreasing valuable real estate. For a unique feel, add a fountain or structure with running water. Adding a table decoration such as candles or plants creates visual appeal. Decorations can also double as a paperweight for those who like to work or read on the balcony.