It's possible to have the dream outdoor space you've always wanted even if your backyard, patio, deck or balcony isn't exactly roomy. To amp up your small space, it only takes vision and a little creativity to turn it into a spot that fits your lifestyle. Whether you like to hang with friends, curl up with a good book or enjoy nightly family dinners—it's all totally doable. Here's a few ideas and design solutions that might inspire you to try something new in 2022.
Mix it up with flexible seating
The key to functional small spaces is flexibility. You don't need to have a designated piece of furniture for every seating situation—that's where modular furniture is the perfect choice. It allows you to save tons of space without compromising comfort, and the pieces can easily be reconfigured to fit any size space. Tropitone FIT, Arzo and Kenzo modular collections feature lounges, seating and ottomans that can be rearranged for the configuration you need, when you need it—without feeling overly crowded.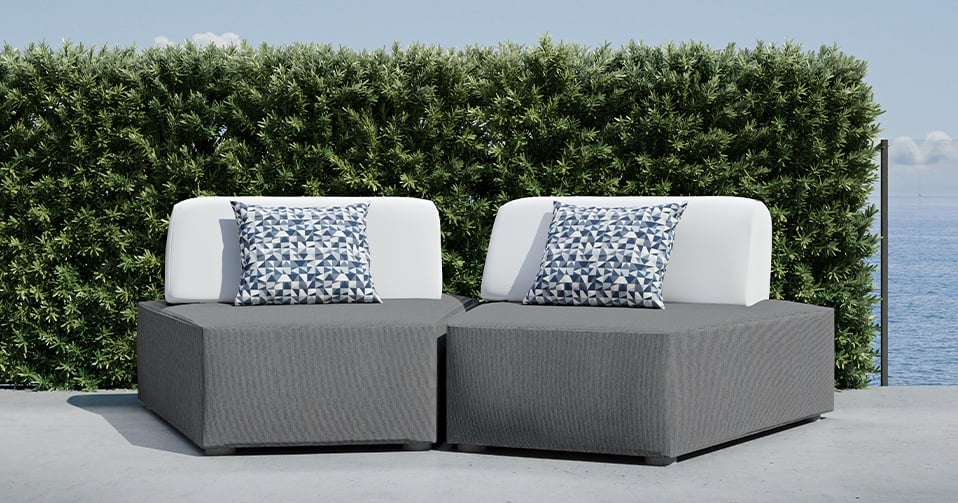 Break from tradition with multi-use tables
A sturdy table is the pinnacle of any good outdoor space. When limited square footage doesn't allow for a traditional size dining table—there are plenty of other options. Tropitone cast aluminum tables, with their simple frames and variety of shapes and heights, are the ideal choice for compact outdoor spaces. The Matrix, Arazzo, and Linea collections bring an interesting mix of tea tables, end tables and coffee tables that can double as a spot to your cup of coffee or for casual dining. Their low maintenance, decorative tops make them as beautiful as they are functional.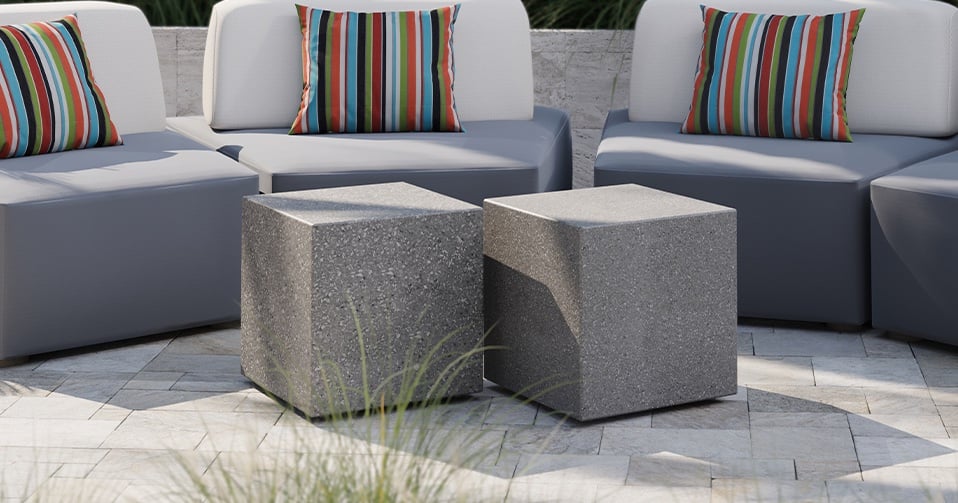 Warm it up with a firepit
A small patio is already an intimate setting, so why not cozy things up even more with a fire pit. The glow of a gas fire pit draws people together, radiates warmth and encourages hours of relaxed conversation. Even the smallest outdoor area can benefit from a fire pit that's also a convenient place to put snacks, drinks or kick up your feet on chilly fall evenings. Tropitone has a wide selection of gas fire pits with round, rectangular and square table tops with up to 90,000 BTUs of adjustable heat. The Linea brings a touch of modern design with its sunburst top. The rectangular Matrix features a linear burner and the 30-inch round Banchetto is one of Tropitone's most compact options.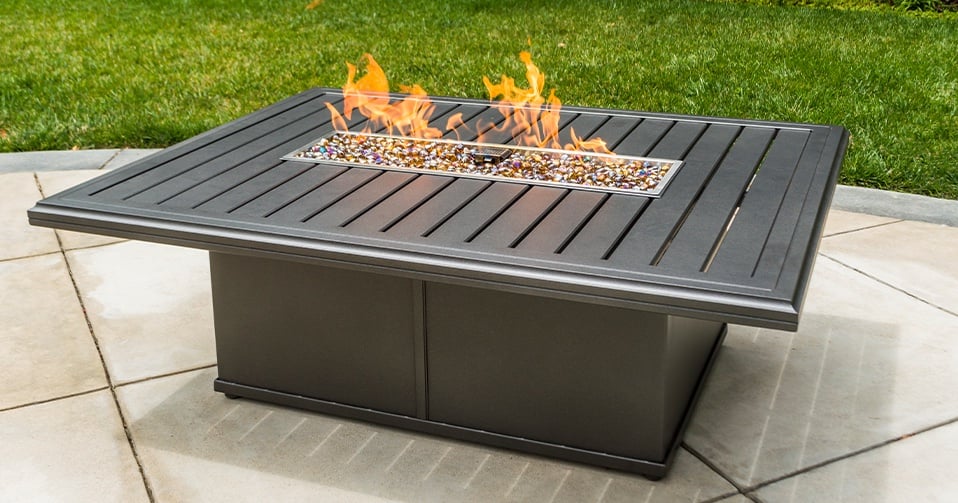 Add greenery with planters
Plants bring life and a pop of color to an outdoor space. When you're looking to show off your favorite succulents, bright blooms or ferns (without looking cluttered), planters can turn them into a small space design solution. Add the illusion of height by planting small Calamondin orange or fig trees into a pair Tropitone's cylindrical planters. Add life to an empty corner with a tall geometric choice. If you are looking for a design focal point why not illuminate your space with a row of glowing lighted planters. The selection of planters come in a range of neutral colors from pure white to terra cotta, gray or black. Whatever you decide, you can't go wrong adding a little touch of joy with nature.